Best wall television mounting service in Dhaka
If you want to mount your TV on the wall, BD Electricians has full support for you. Our vetted experts are ready to best wall television mounting service in the town. BD Electricians is a full-service electrical company in Dhaka. Our expert electricians can offer you free in-home estimate to mount your television on the wall. If you are located in Mohakhali, Gulshan, Baridhara, Mirpur and surrounding areas, give us a call or fill our form for a quick quote.
Our wall television mounting services include:
Installation of non-swivel TV mounting section.
Ensuring the TV and load testing the equipment.
Cord restraint within the supplied cover.
Television mounting is for drywall as it were.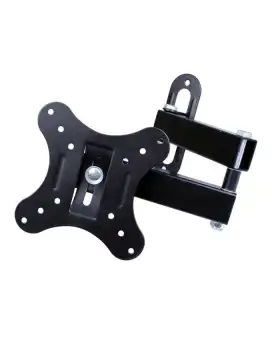 LED/LCD/PLASMA Flat Panel TV Wall Moving
Product Code: wallm06
LED/LCD/Plasma Flat Panel TV Wall Moving Mount - 14-42 Inch - Black
Are you moving?
Our electrical technicians can help you move all your electronic appliances to your new home including television, ceiling fans, chandeliers, air conditioners, etc. Contact us for move-in specials.
Call us today for an extra 5% online discount.